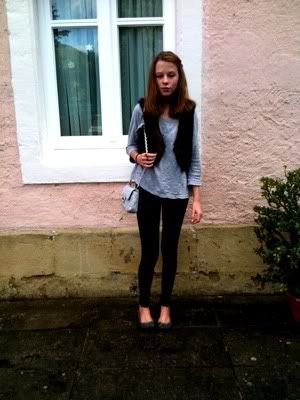 i've had an eye on this hand for a couple of weeks, and today mum decided to pay it for me, yeey! and my outfit (my face.. hahaha): shirt-bershka, fake fur+ballerinas-H&M, black leggings-ZARA
i'm sorry for my lack of posts, but i'm just trying to sleep a lot and being lazy for the rest of my holidays, my school starts in a week!
now i'm gonna drink dr pepper and watch tv, see ya!