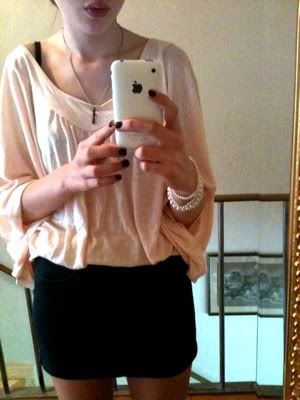 [1]this basically is what i'll be doing the whole day, +tv ofc.
[2]my outfit; top (the one i got from Steffi), pearlbracelets-H&M, dark blue stretchskirt (yes, it's blue!)-ZARA, small key-from a fleamarket
i'm really sorry for my boring posts these last days, but i have no idea what to post +i'm not doing anything special..
i totally forgot to say that i'm leaving for 2weeks france on friday! i'll just be able to do quick posts, when i get wifi somewhere over there.. :/ but i'll try to take lots of pictures :D
my plans for the next days:
tuesday-do stuff with dad and alex (fishing, hmmm)
wednesday-go to town with Jil
thursday-pack my stuff for france
friday-bye, bye Luxembourg!