So here's the post about what I bought in Spain:
A really cool drawing, bought at a big market which is every week in Almuñécar, 5€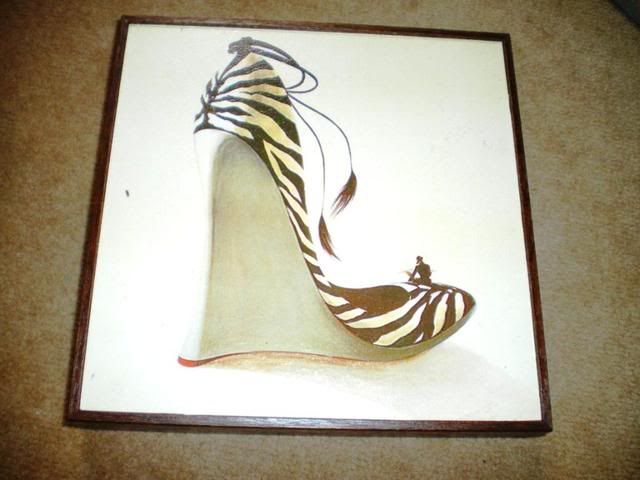 2mascaras, bought in the big shoppingcenter
El Ingenio
, they were both 1€, haha :p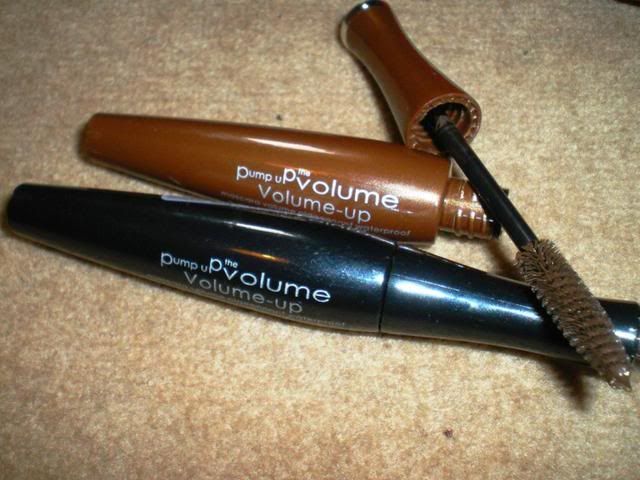 Way too much nailpolish here :D I bought the left ones at that market & the right ones in the huge shoppingcenter, they were all for 1€!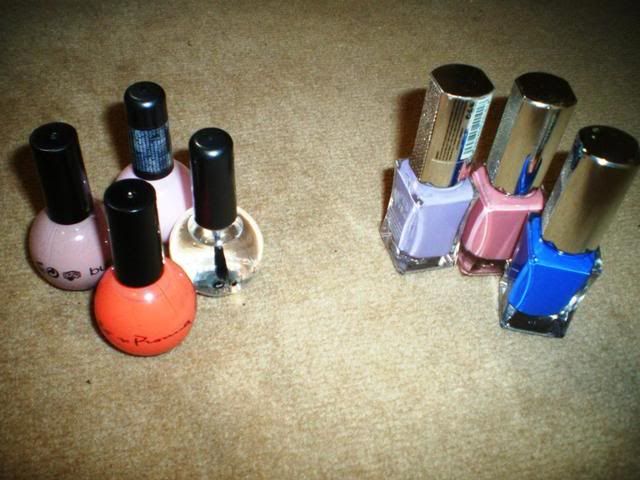 The ring was 4€, it's from Pull&Bear, the necklace is from P&B aswell and was something around 5€ (I don't really remember tbh) and the bananathingie was 3€, I bought it in some random souvenir shop. I love it, hehe :D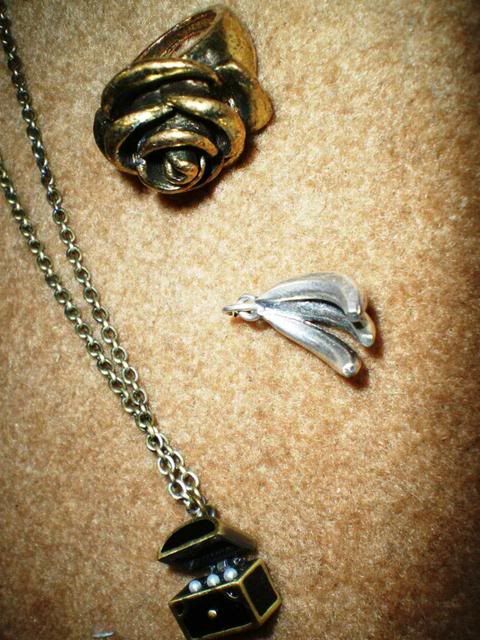 The pink plastic sandals are from a no-name shop, they were 9€ :)
The grey wedges (I looooove them!♥♥) are from some no-name shop, they were only 20€ and will be my favourite wedges forever, haha :D That's also why I'm selling..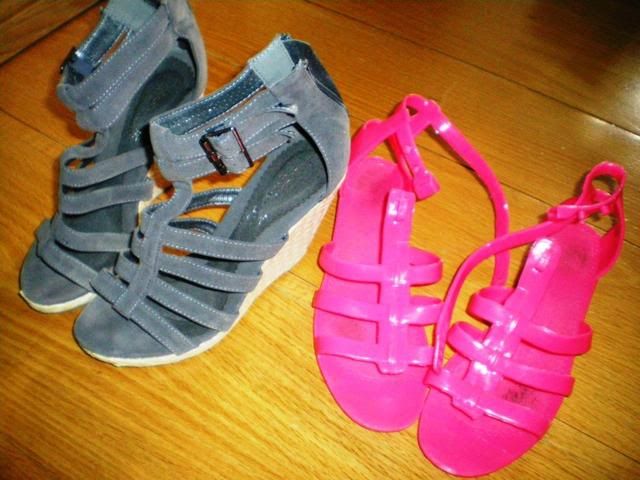 ..these wegdes :) I never wore them and decided that I'm sure I won't wear them in the future either. They were 30€ and I'm selling them for 20€. If you're interested, comment below or mail me; Nora.L-@hotmail.de :) (We can still discuss about the price & I ship them everywhere)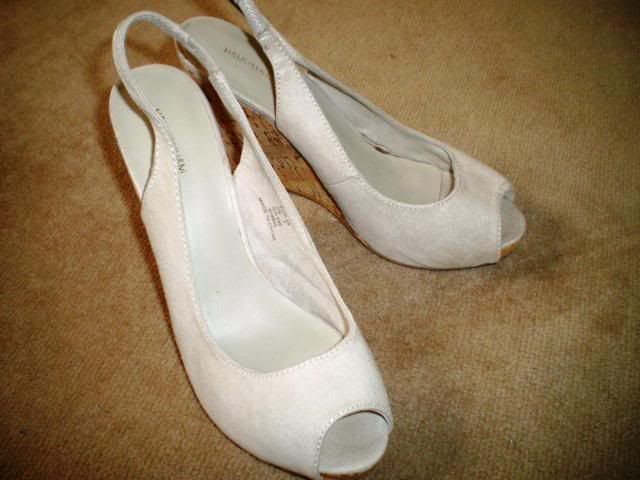 white sweatshirt, 6€, grey shirt with puffsleeves and shoulderpads, 6€ (or 8€?), white tanktop, 6€, all from Bershka. Simple gray shirt, 4€, Pull&Bear.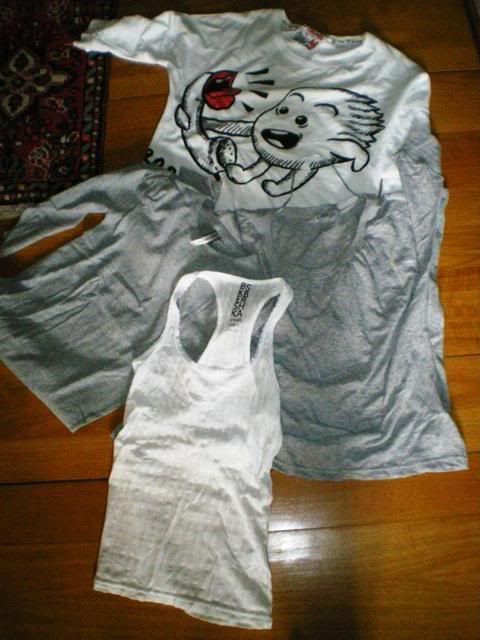 Black shorts with chain-application, 10€, Pull & Bear. Khaki shorts, 12€ & grey stretch-miniskirt, 3€, both from no-name shops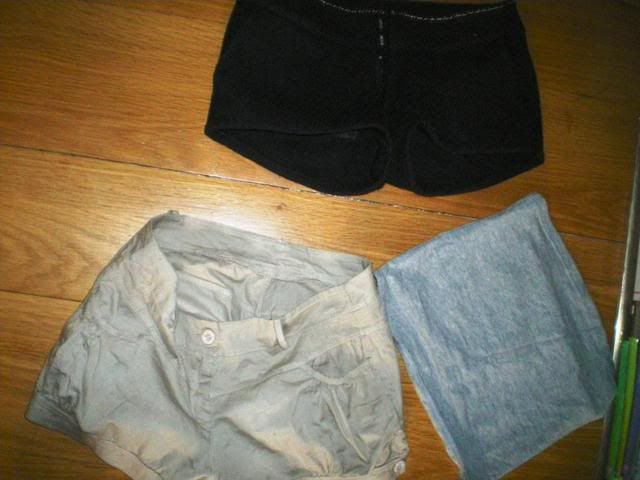 cute greyish-khaki dress, 12€, from a no-name shop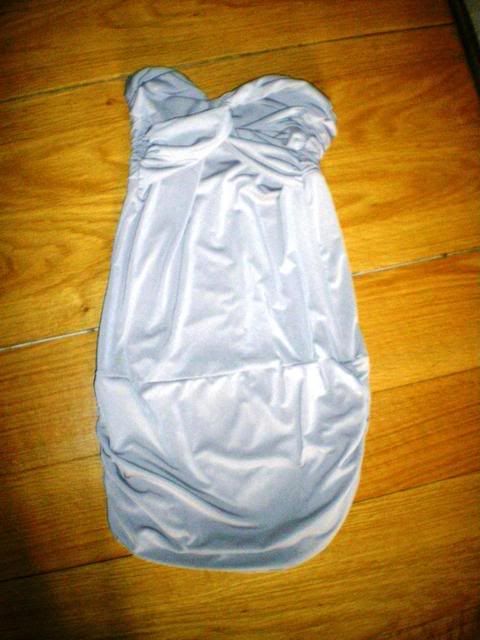 washed+destroyed Jeggings & black Jeans, both from Bershka (AND THEY FIT!:D). One was 20€, the other 16€, but I don't know which one was how much, heh :D
cute grey chainbag (I really really love it :D), 8€, aswell from that market.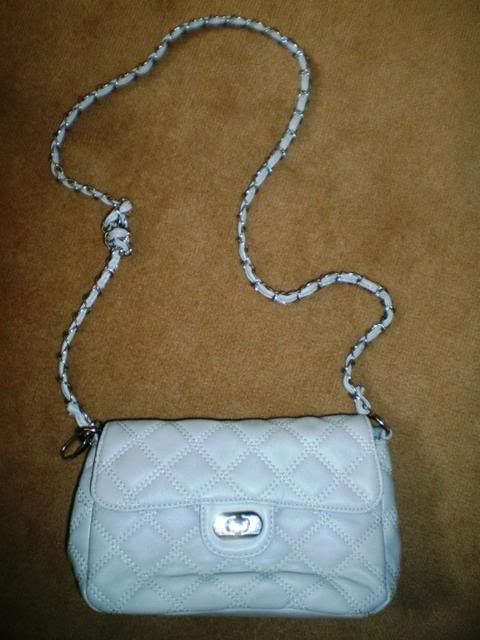 And finally, since he's kind of collecting them, I bought this small plane for my little brother, as a present (am I not a good sister?haha:D) It was 6€, btw :p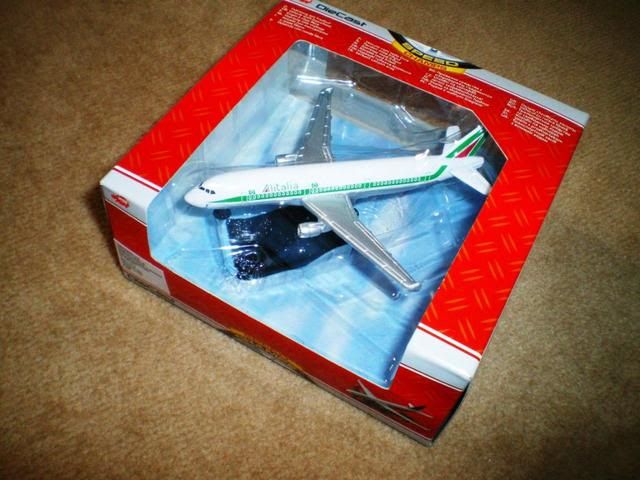 Just like I said, I bought too much, haha :D:D x