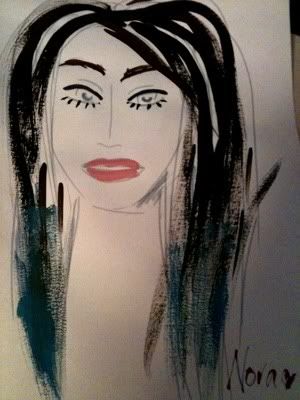 I'm wearing
rose dress + dotted tights-H&M, Minnie Mouse socks-unknown.
I made
this drawing some days ago. I kinda got inspired by the newest 'trend'; colouring the ends of your hair.
I spent
my day reading, listening to random cd's, drawing and sleeping on my windowstill.
I felt
angry because my mum ate the last tiramisu without asking me. And I got terribly cold (this house is around 225years old, questions?), which is why I spent my day on the windowstill (when the sun shines it get reaally warm) and wore those silly socks :D
I'm going to
spend the rest of the evening with V and K, no idea what we'll be doing yet.