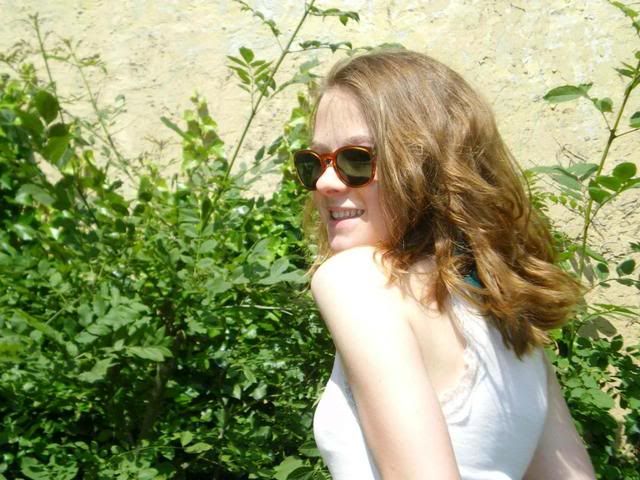 [1]
this is what my hair looks like when I wash it, quickly (but not completely) dry it and have it in a knot for the whole day & night. All wavy :D even tough it doesn't stay for really long :/
[2]
My today's outfit, simple but cute :) Top+Bikini are from H&M, skirt's from Springfield, bought in Lisbon.
Today my grandmas and my uncle are coming and we're gonna have a little bbq. I'm really looking forward to it because I'm already damn hungry + I helped my dad preparing everything, mmmh.
There's nothing more to say for the moment, I think I should work a little on my tan, so see you later!
Ask me on my formspring, doesn't matter what, I'm bored :p here.