Some time ago, I bought tons and tons and tons (for altogether around 6€!) of chain but totally forgot it. I bought different kinds of chain & this evening, I was bored by sitting on the table, I finally made myself a sort of bracelet-ring-thingie, hehe :p aswell, I thread leather tape through one of the chains. These are the results: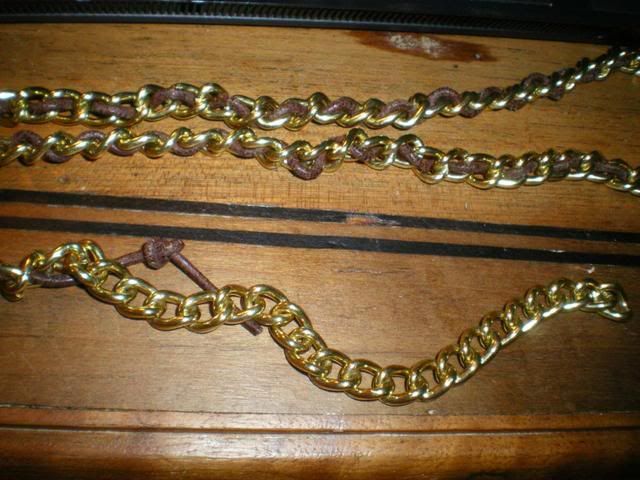 I can wear them as necklace, belt or bracelet :)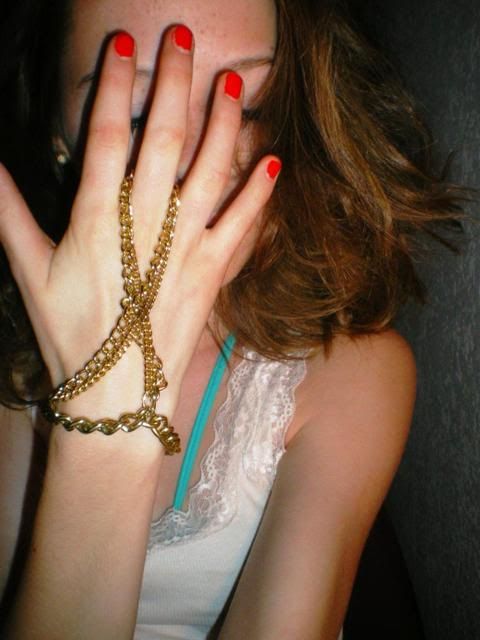 Really like it, I just think that I should find a way to kind of fix the ring-part more, hmm.
Like it? x



EDIT:
I just got 25€ from my grandma, gonna save it all up for spain. I'll get 50€ from mum, 50€ from dad, I have around 80€ on my account +hopefully the ~25€ from KK'll arrive soon aswell. means:

50+50+80+25= 205€

, waaaah :D:D