Today's my little brother's birthday! He's turning 12 :D

Yesterday I decided to bake a cake for him, a chocolatecake with smarties in it!
This is what the cake looked like, when it was fresh out of the oven, mmmh.

But of course we had to decorate it :D
we needed: dark chocolate and a lot of decoration stuff!
first we made a chocolatetopping. dark chocolate + butter + a little bit water. I never add sugar, the cake's usually sweet enough.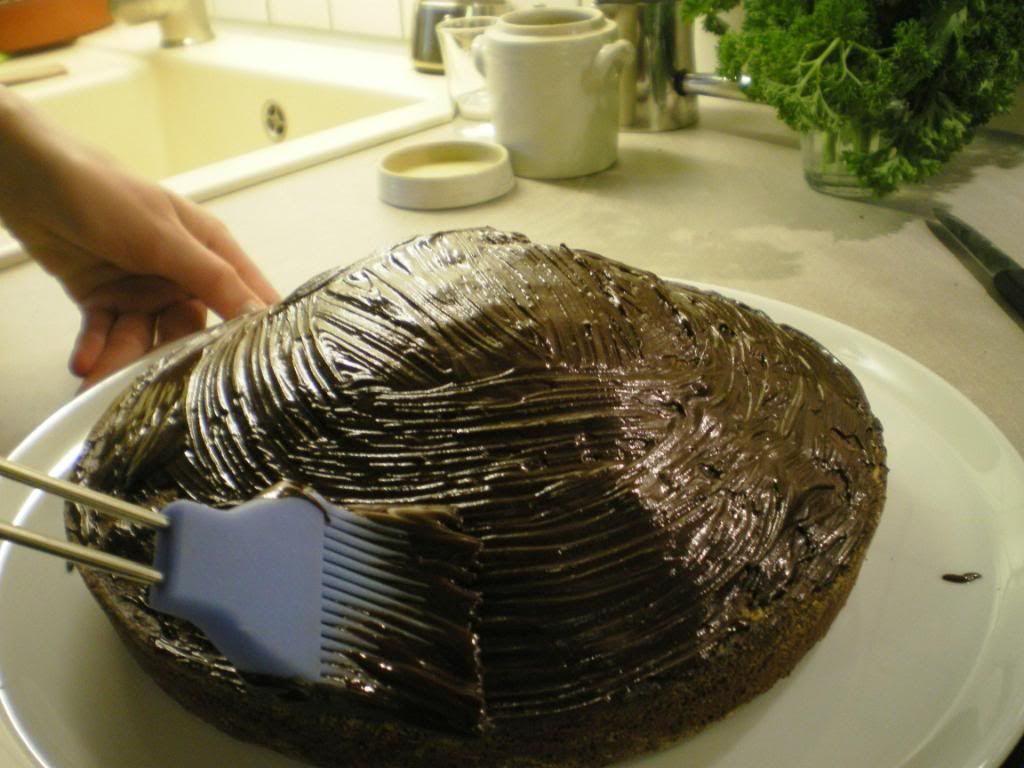 share the chocolate on the whole cake (omg, this look sooo good *_*)
Decorate it with whatever you can find!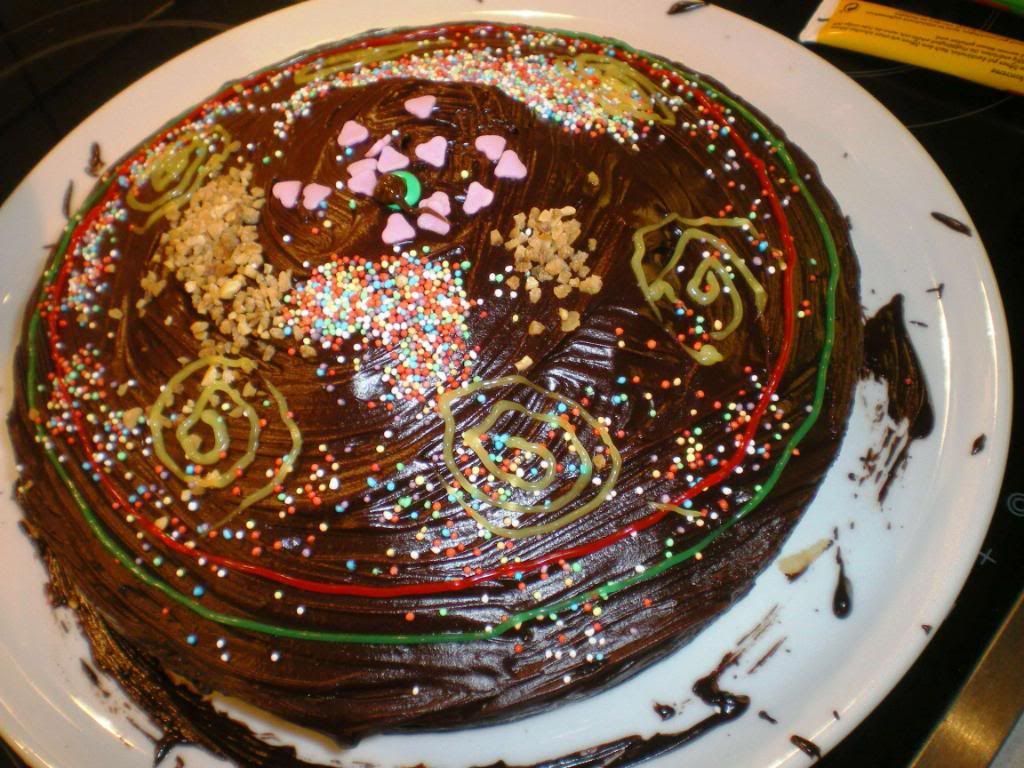 TADDAA :D Doesn't it look awesomeee? I hope it tastes awesome aswell, hihi :)
Enjoy your sunday (school tomorrow..)
xx