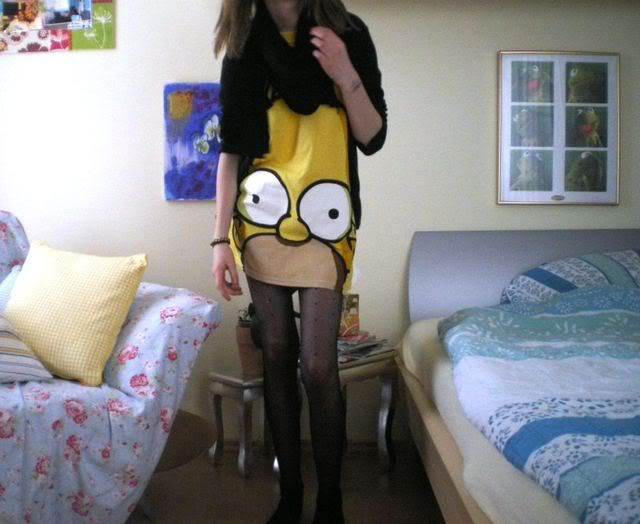 Here I am again :) For the ones who don't know yet, I have a Lookbook-account now! :D
it's here
:)
This is what I wore yesterday, got that amazing short from V, she bought it for me in NY, it's soo nice :D So yeah, wore it as dress, with dotted tights.
My today's outfit isn't really something special, so.. :)
I actually feel sick and I am. My nose is literally killing me -.-
Yesterday I was at L's place, we studied physics together, had test today. It was.. okay..
Tomorrow she's coming to my place :) Not sure yet if I'll post tomorrow.
More maybe later, x