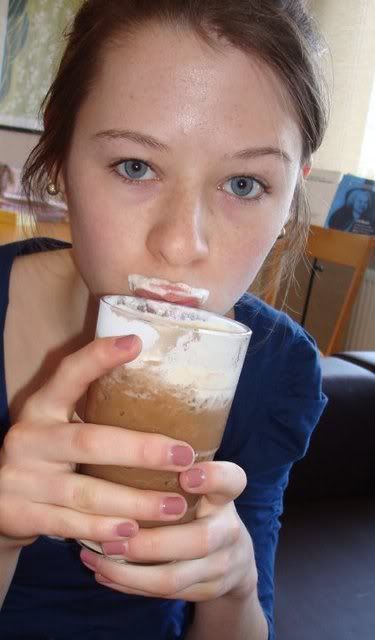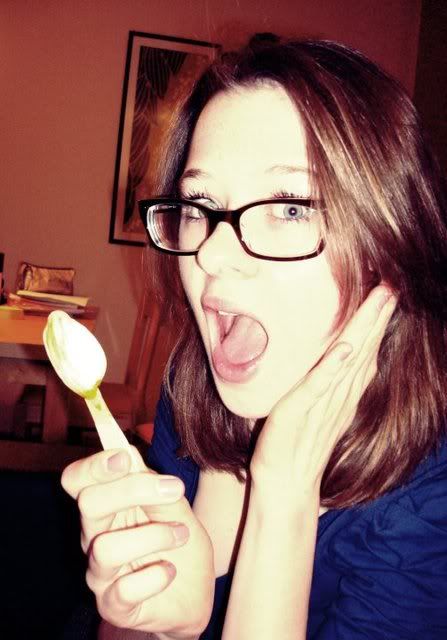 Like I told you, I went to my friend's place on friday, and we had pretty much fun :D Here are just some pictures of the hundreds and hundreds we took :b
On the first picture we look quiteeee retarded, but whatever :D, on the second one I don't wear any make-up, it was in the morning when we made us Frappuccinos, delicious!
And in the third picture I'm wondering about my ice cream! Haha x) Hope this post is a little bit better than my boring posts from this week :)
I just found out that I had Pizza 4times this week and one time french fries, mmh, healthy stuff..
It's already 21:28 but I don't feel sleepy! :( I think I'll go to bed soon, revise my stuff for german a little bit and then try to sleep, test tomorrow! Good night/good day (from whereever you are)
x