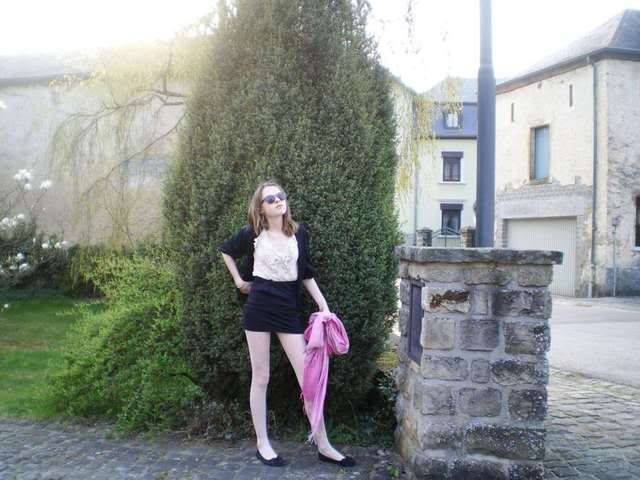 Just a veeery quick post! I have to go back to my chemistry books i-m-m-e-d-i-a-t-e-l-y. I have test in two days, but I still feel like studying..
a lot
. That's my today's outfit (the one from yesterday wasn't very special) I really like that one, love all kind of 'nude' colors!
I'm actually wondering, yeah, I suck, how I can put two pictures on Lookbook, for one outfit. I seriously can't find it :O Anybody can help me? Pleaaase.
But now, back to books! Hope my next posts will be better! See you, maybe, later xx