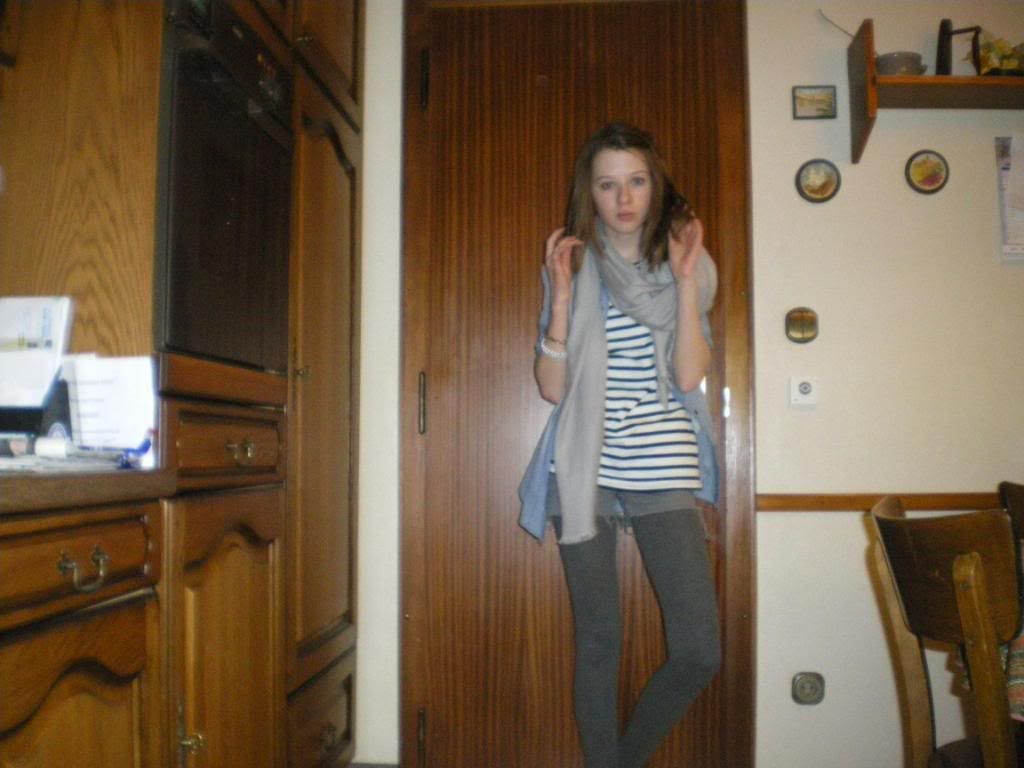 So this is the picture from Monday, my outfit; denimshirt, striped shirt - ZARA ; Shorts - self 'cutted' ; Tights - H&M ; Scarf - Mummy's.
My brother bought the CD from Lady Gaga 'The fame Monster' haha, can't stop listening to it (:
So today I went to see Alice in Wonderland, and even though so many people said it wasn't that good, I really liked it! Especially Alice's dresses were amazing! :D
I feel like.. no I
know
that I have nearly no homework & nothing to study this weekend, what an awesome feeling, whoa!
Nothing more to say for the moment, enjoy your fridayevening/night ;)
x