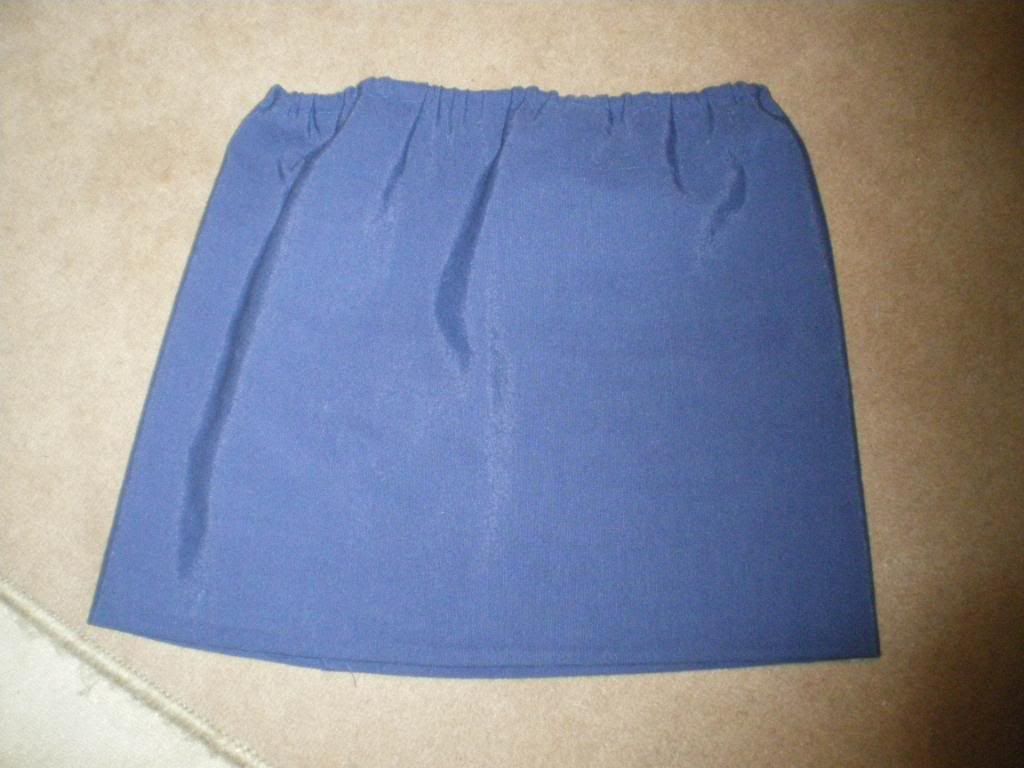 I told you about the skirt I'm gonna make, right? Eh voila, there it is!
I know, it seems kinda boring, but it's really classy and works with everything :) My grandma helped me with the sewing machine, but as soon as possible she's gonna show me how to do it, so I'm gonna make me a whole wardrobe of skirts, haha :D
I wore it (sorry, forgot to take a picture.. again) with a black & white striped shirt, my selfmade necklace, black tights & ballerinas.
It's nearly friday! Aha Holidayss :D
+ 9 days to go ;D