So I spend the whole wednesday at my grandma's house, with my little brother.
I took pictures, drew, ate delicious things & just relaxed :)
So here are the pictures.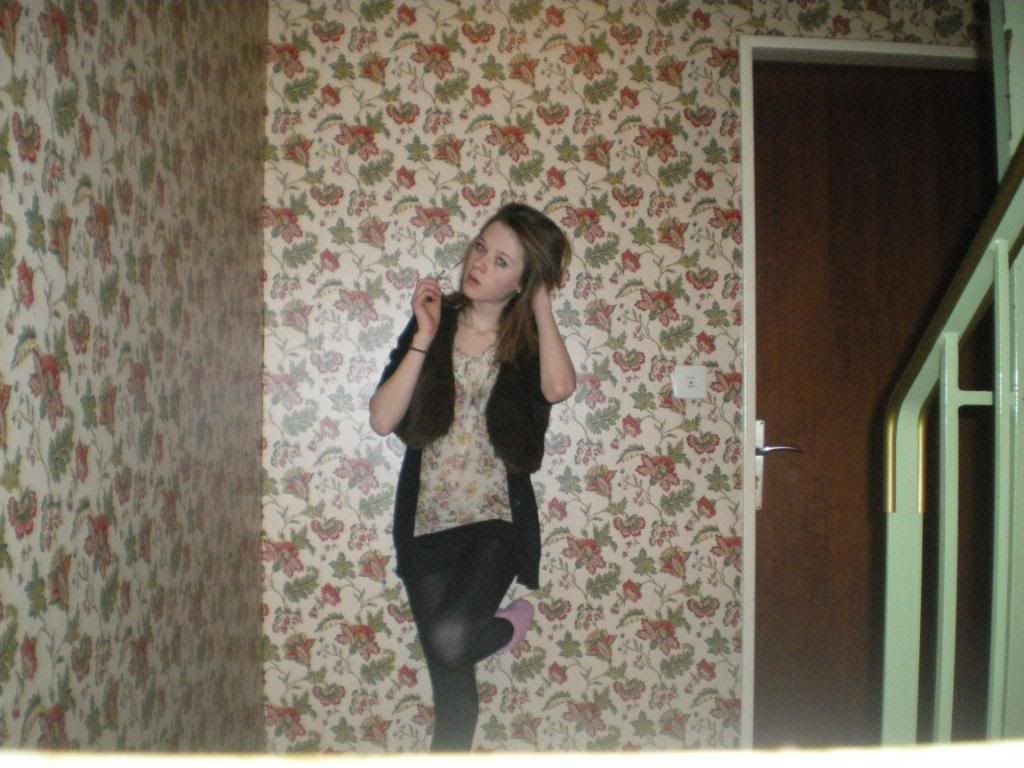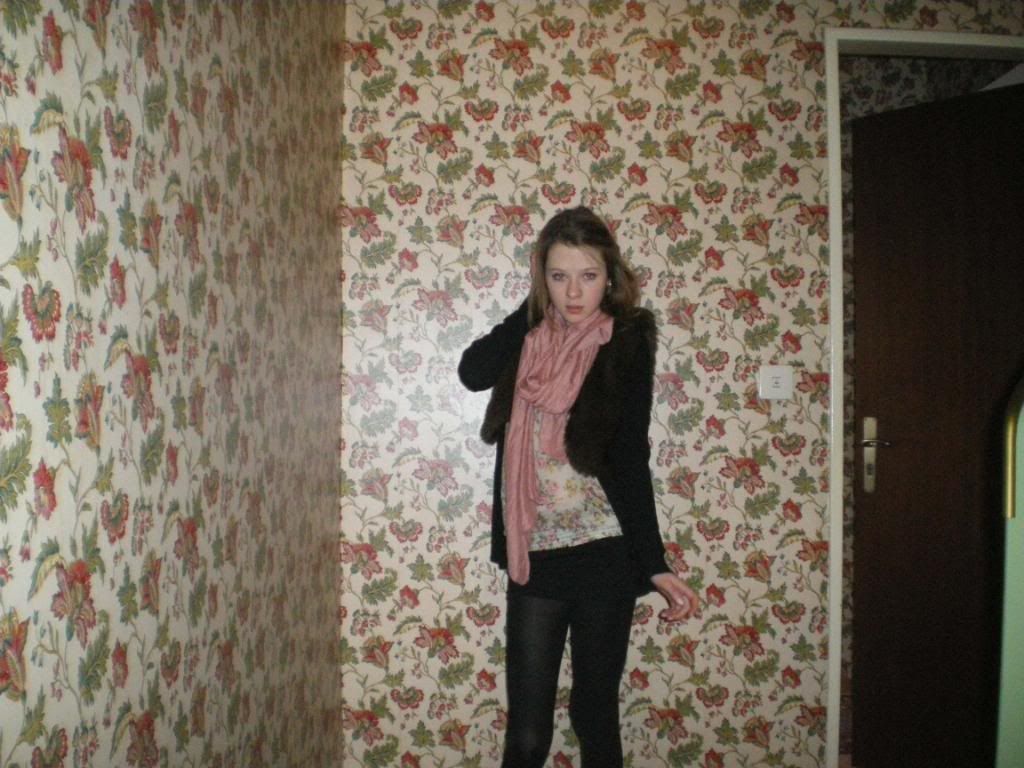 I just love the pattern of the wallpaper :) haha, it looks like my shirt has the same pattern :b
Outfit: shirt, skirt & jacket - ZARA, faux fure & tights - H&M, scarf - present.
(oh and, ignore the socks :b)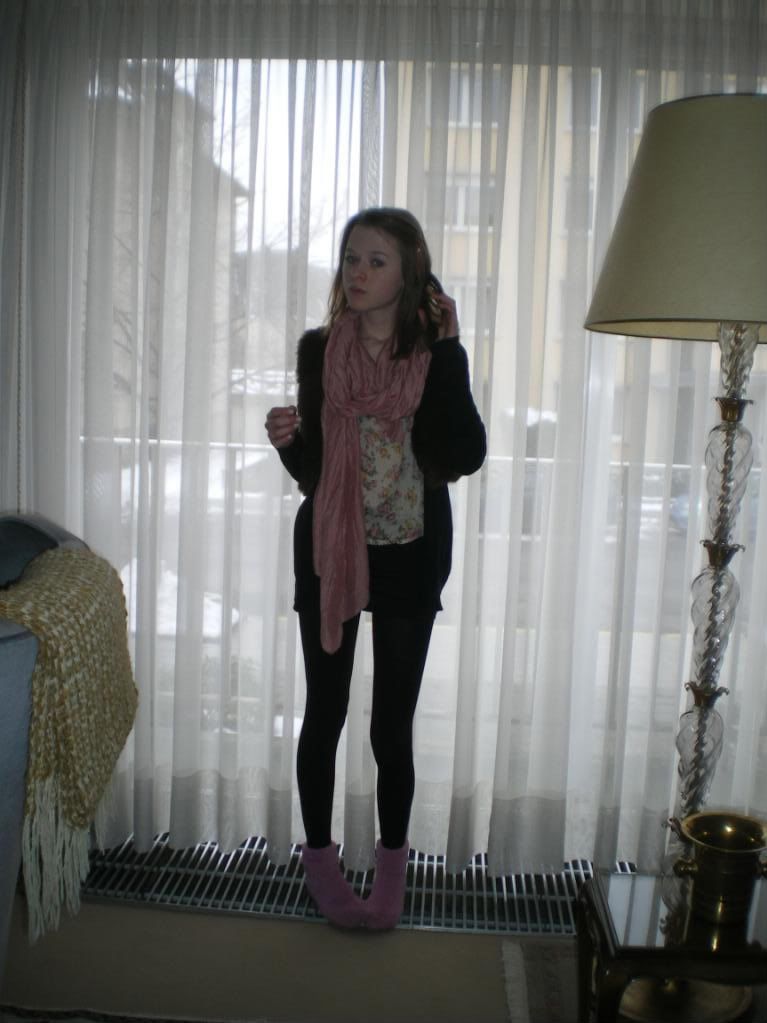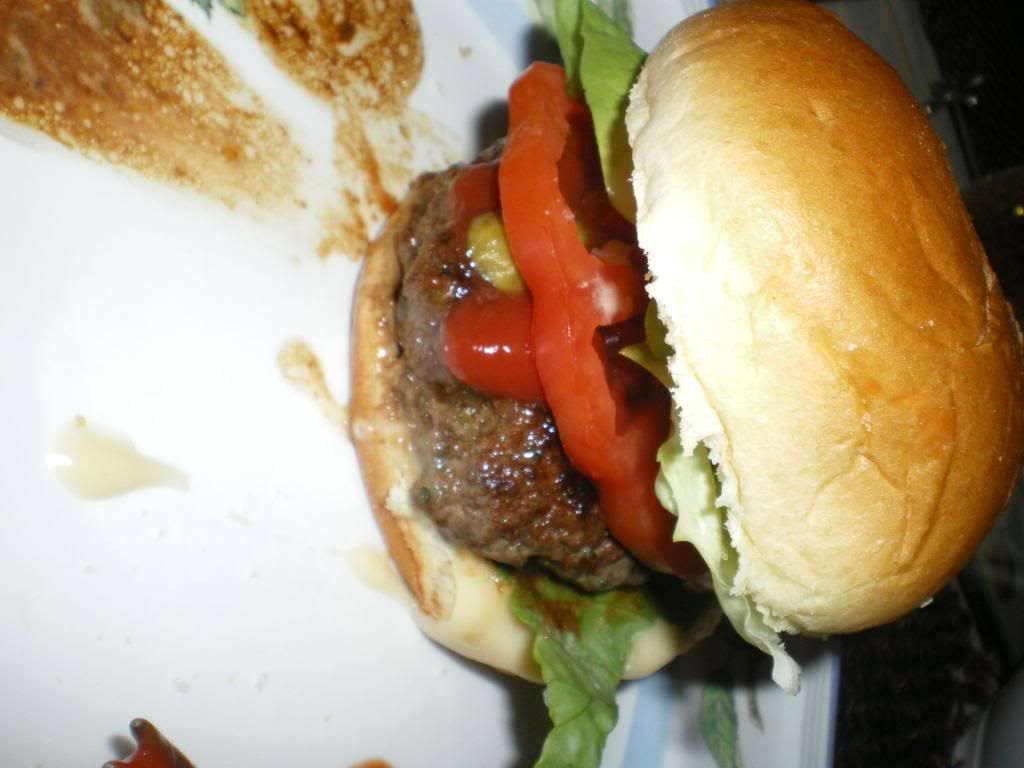 Grandma's burger are the best of the whole world :D Ate 3 of them & after felt like dying, haha.
Nothing special about the first picture, I was just bored. The second one; some of them look quite goofy, but the thing I want to say about that is: I love wedges! I love wearing them, but also drawing them! Oh and; the girl with the gloves is jumping, just for you to know :b