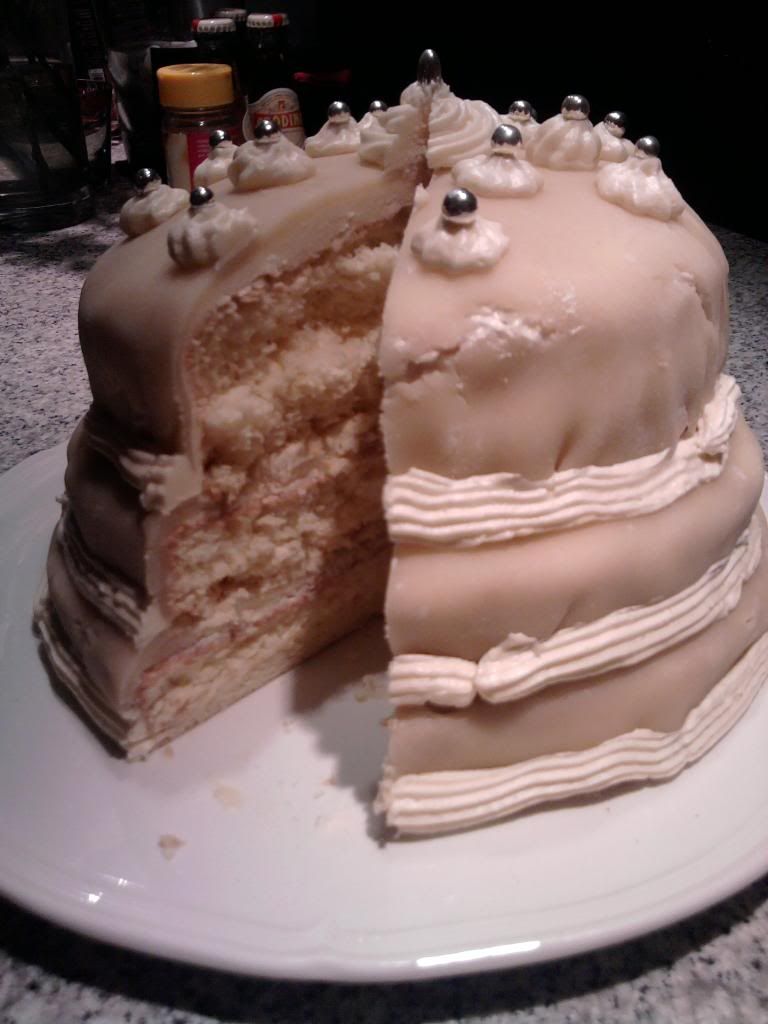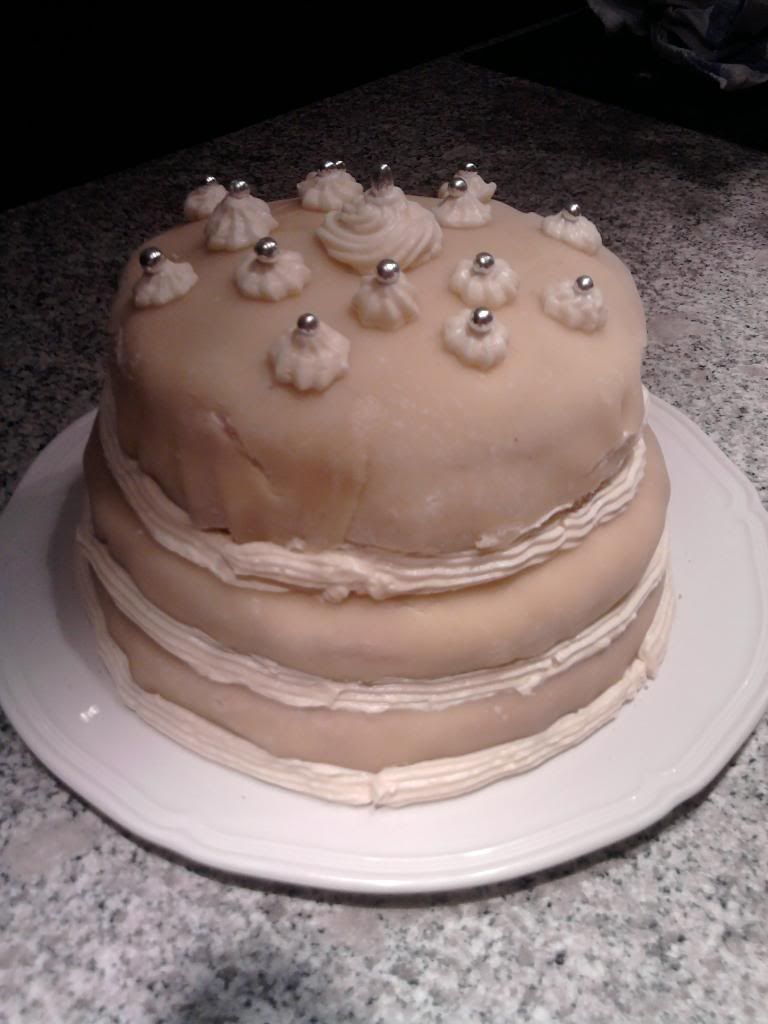 this is the delicious cake V, K & me made yesterday :D It's soo tasty, it's full of buttercream and marzipan (?) :D It took us around 3hours to make it, but it looks gorgeous, doesn't it?
I'm a very big fan of baking, whenever I have time I bake Cookies, Cakes or Brownies! Everything sweet and tasty is my obsession, haha :)
But now I'm off to town with Mum & my brother, going to the library in town (sounds like I'm a nerd, right?) Actually, the new library is pretty cool & they have lots of good books and also DVDs there!
Enjoy your day you all! x